Dental Bridges Barrie - Barrie Dentist - Ferguson Family Dental
If you are missing teeth and feel you may want help with the potential issues that can arise from this, Ferguson Family Dental is more than happy to assist you.

A missing tooth may cause unwanted issues that arise during daily function of your mouth, including activities such as speaking or chewing. You may also experience additional strain when biting, or a tension in your jaw. A missing tooth can misalign the surrounding teeth by leaving them room to begin moving. Additionally, it has the risk of causing weakness in your jaw or bacteria buildup. In some cases like this, a dental bridges may be a recommended fix.

A dental bridge is a dental implement that "bridges" the gap between teeth and functions as artificial teeth. The device has a similar function to a dental crown, but extends across a gap to substitute the exterior of multiple teeth. There are options that are available for the support of the bridge. It may be possible for your dentist in Barrie to affix the bridge to existing teeth if they offer suitable support. However, it is possible that your bridge can only be supported by the use of dental implants.

This can be done by a provider of implant dentistry in Barrie to ensure an optimal scenario for the procedure. It is important to discuss this procedure with a dental professional to ensure that you are aware of the process and any associated risks.

Once the anchor has been implanted, it will need time to heal over. During this process, a dental professional such as your Barrie dentist will size the replacement tooth in an attempt to make it properly fit with the surrounding teeth. This may require removing some additional tooth surface, but it is done to ensure the stability and fit of the device. The bridge can be constructed through materials such as porcelain which can be recoloured to more closely match the natural shade of your teeth.

Dental bridges are semi-permanent oral devices. This means that they can be removed, but only by a dentist. Contact us at Ferguson Family Dental for more information or book an appointment online. We are located just off Ardagh Road to offer a convenient location for your dental needs.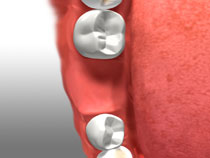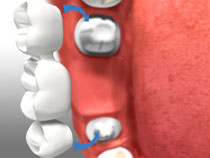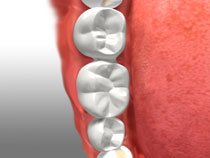 Last Updated On
2021-09-16