Dental Crowns in Barrie, Ontario
Dental crowns are a procedure performed by your dentist in Barrie at Ferguson Family Dental that involves creating a substitute tooth exterior to fit over an existing structural support.

There are a few different ways to support a dental crown. If there is enough remaining structure of the tooth that is available for support, it is possible for your Barrie dentist to reduce the exterior to accommodate the addition of a crown. This can be used in instances where the tooth's exterior has received significant damage, such as through a crack or decay, but the internal structure of the tooth has enough integrity to support the crown. It is important to consult with a dental professional prior to any procedure to discuss the treatment and possible effects.

A dental crown can also be used as part of implant dentistry in Barrie. In this instance, it may be recommended that the a dental professional such as your dentist at Ferguson Family Dental uses a dental crown on the implant. This creates a substitute tooth on the surface, while the implant works as a substitute root. For more information on implants, please visit our page here. You should not pursue any surgery without first making yourself aware of the whole procedure by using methods like a consultation with medical professionals.

There are a variety of dental crowns available. Each one should be tailored to the specifications of your mouth to prevent unnecessary strain from an uneven bite or other issues. However, in this variety of crown, there is also a variety of types available. Some crowns are created of a metallic substance and may be referred to as a "gold tooth" or "silver tooth" even if they do not contain the respective metals. However, there are also amalgam-free porcelain crowns available that are typically white and can be tailored to the natural colouration of your teeth.

If you are interested in the dental crowns available at Ferguson Family Dental, contact us today. Alternatively, you can request an appointment online at any time of day.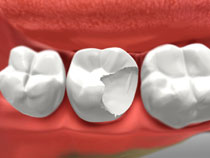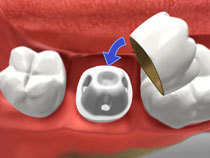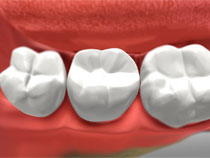 CEREC Same Day Crowns
Esthetic ceramic crowns or partial crowns in a single visit! 
From Fred Joyal on Vimeo.
Last Updated On
2021-10-17