Dental Crowns in Barrie, Ontario
Dental crowns are one of the most common and useful staples of dental restoration. When cemented into place, they fully cover a portion of a tooth, which may be damaged at and above the gum line. In comparison to other aesthetic procedures like composite bonded fillings, porcelain inlays and onlays or porcealin veneers, crowns are dental restorations that fill in or cover over a larger portion of a tooth. Since dental crowns can encase the entire visible area of a tooth, a dental crown can in effect become the tooth's new outer surface. This surface will be made with modern materials like porcelain, made to match your teeth's natural shade of white.
Dental crowns are used to rebuild broken or decayed teeth, to strengthen teeth, and as a means by which to enhance the cosmetic appearance of teeth. At Ferguson Family Dental, we can even replace or repair older crowns. Crowns can be made out of a variety of modern materials with greater durability and versatility like porcelain or ceramic, gold alloy, or a combination of both. Dental crowns are often referred to as "dental caps" and can be applied within one to two appointments.
Crowns are also used in more complex procedures in reparative and cosmetic dentistry. Several procedures can replace a tooth by extracting it and replacing it with a bridge or artificial tooth. These types of crown, also made of modern materials, become the new tooth. In this way you gain a renewed chewing surface and secure the stability of your teeth.
At Ferguson Family Dental, we pride ourselves in offering attentive and thorough care for our patients. We will carefully examine your case, determine the best treatment and make sure that you understand and feel comfortable with your options. If you have a tooth that has been damaged or has decayed, we can help you restore it. Contact us today to book your consultation in Barrie, Ontario today!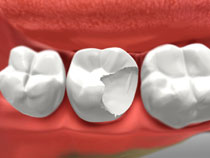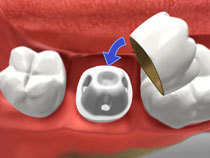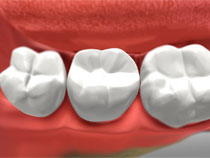 CEREC Same Day Crowns
Esthetic ceramic crowns or partial crowns in a single visit!  
From Fred Joyal on Vimeo.