Tooth Extraction Barrie - Barrie Dentist - Ferguson Family Dental
Teeth sometimes get damaged or decayed to a point where restorative treatments such as porcelain veneers, dental crowns, or bonded fillings are unable to produce the desired effect. Even if you maintain good oral habits, you may experience damage or decay through various experiences that occur during your day-to-day life. At Ferguson Family Dental, we strive to maintain your oral health while keeping your personal needs and preferences in mind. If you are suffering from tooth pain or advanced decay, you may be a candidate for a tooth extraction if necessary.

A tooth extraction may also be recommended in situations where a tooth is growing in improperly or failing to erupt from the surface. This often occurs with wisdom teeth, but may also be applicable in other situations. Tooth extractions are a surgical procedure, but may help you avoid serious health problems if the root issue can advance to further degrade your oral health. A dental professional such as your dentist in Barrie may be able to provide sedation dentistry to reduce the sensation of pain you experience during your procedure.

When extracting a tooth, a dental professional will monitor the status of the gum tissue There will likely be further checkups needed to analyze the progression of healing and recommend changes if needed. This monitoring is to ensure that it heals properly and there is no bacteria or infection risking your oral health.

Tooth extraction may be the first step in a few different procedures, so it is best to make yourself aware of the whole process. An extraction may also be used to allow space for dental replacements such as dentures or dental implants. You may experience detrimental effects if you leave a large gap in your teeth, but should also be aware of the effects of subsequent procedures.

Feel free to contact us today for more information or to begin your process in receiving a tooth extraction procedure. Alternatively, you can request an appointment online. At Ferguson Family Dental, we welcome both new and returning patients.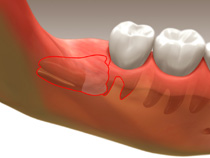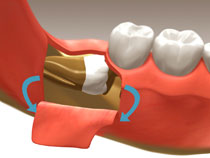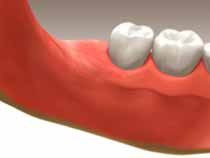 Last Updated On
2021-10-17