Teeth Whitening Barrie - Teeth Cleaning Barrie - Dentist Barrie
Some people feel that their teeth should be a bright white colour but are upset at the way their teeth look. It is important to note that your teeth are never naturally white, and are typically a tint of yellow or grey. Certain factors can affect the appearance, such as skin tone or makeup.

However, the discolouration may become more prominent with certain factors. Substances such as soft drinks, coffee or tea, and tobacco can stain the teeth and further discolour them. In addition to those, it can progress further with age since the tint of your enamel begins to fade more as you get older.

If you do want to bring your teeth closer to a whiter tint, that is something you are welcome to do. Our Barrie dentist is more than happy to help you with that. We offer two key types of treatment, available either in-office or through a take-home whitening kit.

The active ingredients in our teeth whitening kits alter the colouration of your teeth. This allows you to do the alterations on your own time without frequent visits to a dental professional. It is important to note that this procedure should be done according to the recommendations of a professional and will likely not have the same effect as procedures performed in the office.

Our in-house procedure can typically be done within the timeframe of a single appointment through the use of a specialised device that uses UV light to reduce the effect of existing stains and discolouration on your teeth. This procedure can be done by a dental professional such as your dentist in Barrie.

Just because your teeth are white, it doesn't mean that they are clean. It is still important to follow a recommended oral care regimen to reduce the chances of damaging your oral health. You should discuss your specific regimen with a dental specialist to find treatments and steps to assist with the upkeep of your mouth's health.

If you are interested in our teeth whitening in Barrie at Ferguson Family Dental, you can contact us here. Alternatively, you can request an appointment online.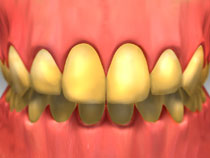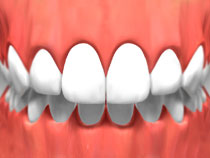 Last Updated On
2021-10-17