Porcelain Veneers Barrie - Dentist Barrie - Ferguson Family Dental
A porcelain veneer is a restorative device provided by your Barrie dentist at Ferguson Family Dental. The porcelain veneer is an alternative to a dental crown in certain situations as it only covers the exterior of your tooth. The thin shell is both a restorative and cosmetic procedure which functions similar to the natural structure of your tooth.

During the process, it is likely that the dentist will have to remove a portion of the tooth's exterior. This may be done to smooth down the surface of the tooth if there are irregularities that do not give the veneer a suitable surface to stick to. However, it may also be done to make the surface coarse and give the adhesive a greater surface area.

While the veneer itself is being made, you may be given a temporary veneer to cover the section of the tooth. This veneer will not have the same durability as your upcoming fixture, so you will likely want to be careful while doing activities such as eating. Once the new veneer is complete, you will come back to your dental professional such as your dentist in Barrie, and they will attach it. During this appointment, you should discuss upkeep with them to ensure the longevity of the device.

There are various options in both the style and material of veneer supplied. It is important to make decisions such as this with your oral health as a priority, but we also understand that aesthetic appearance may play a role. As such, Ferguson Family Dental in Barrie also offers porcelain veneers which can be customized to more closely match the tint of your teeth than metallic alternatives.

At Ferguson Family Dental, we know that you value your oral health and we do too. Our dentists in Barrie will gladly help and guide you through the process, as well as providing you with routine checkups and cleanings. Contact us today or request an appointment online to book a consultation with our Barrie dentists.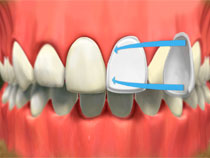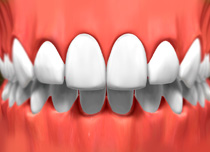 Last Updated On
2021-09-16